Our Story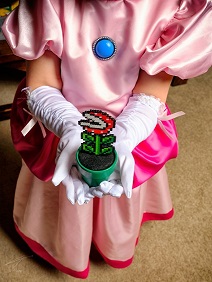 Although its seeds were planted much earlier, Start Over Games officially began its journey back in 2015. It was founded on a lucrative idea that proclaimed a retro game store should not just be a place to buy and sell video games, but rather an all-encompassing retro gaming experience. This, coupled with the fact that it would all be taking place in a very non-traditional environment, made for a difficult task. Fortunately for everyone, two guys who had been friends since the 3rd grade, and their awesome group of supporters, were up for the challenge.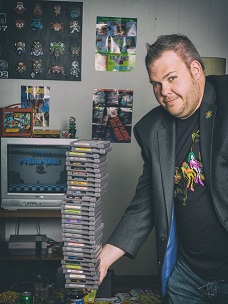 Fueled by the passion and knowledge of video games that only lifelong gamers would have, and armed with a mere 15 items for sale, Start Over Games opened its doors on Facebook on June 4th, 2015. Things moved slowly for us at first, but we were moving forward, and that was the important thing. Since we didn't have a brick and mortar location, we had no choice but meet people around the Fox Cities to buy and sell, while using Facebook as a central hub to help us. This was the greatest problem we would face in the first year, as it challenged our customers, (and us to a degree), to leave our comfort zones and shop in an uncommon manner. Through the rest of the summer and into the fall, the idea that was Start Over Games began picking up momentum and started reaching people. By early November of 2015 we had reached 50 likes on our Facebook page, and as if that wasn't crazy enough, by the end of the year we were well over 100.

The next chapter of our story began on March 12, 2016. A cold Saturday evening found us set up and selling in public for the first time at, of all places, a roller derby bout. It was a huge step for us, as this would be a test of how the world would physically perceive Start Over Games. It was without a doubt the most nerve wracking thing we've done to date. Having your dream, and something you want to succeed so bad, exposed for everyone to see for the first time is a feeling that will never be forgotten. And we didn't know it at the time, but the roller derby bout was something that would set off a series of events that would help us get where we are today.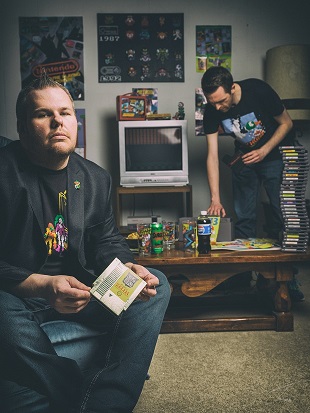 The idea for us to set up at the roller derby bout actually came from one of our customers, which we would soon find out would be a reoccurring theme. With our success at the roller derby bout and a growing confidence of our business, we began setting up at events more often which helped increase our exposure. By doing this, we met and were contacted by other small businesses that believed in us and what we were doing, which in return helped us grow and expand at an alarming rate.

The rest of 2016 was spent adjusting to our new-found success. This presented a new set of challenges for us due to the fact that we did not want to abandon the foundation that Start Over Games was built upon. This includes selling systems and games that had been cleaned and tested, quoting fairly for customers looking to sell, and providing great customer service to everyone who takes the time to interact with us. It was also the period that we started writing articles, posting giveaways, and having contests on our Facebook page. This was all done to show appreciation to everyone, and keep the promise that we were, and will always be, more than just another retro video game store.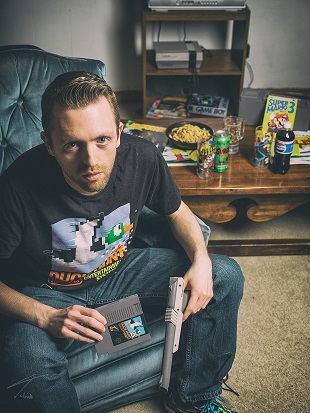 By the time June 2017 rolled around it was time for Start Over Games to expand yet again. Our inventory had grown to the point that it was too large to set up and take down at events, and we were meeting up with so many people that it was causing scheduling conflicts with both our customers and us. As fate would have it, an impromptu trip to an antique mall would put the expansion in motion. The story is almost identical to that of the roller derby bout, in which one of our customers wanted our small business to be part of theirs. And we have to admit, it was that feeling of being wanted that helped us take that step forward.

We moved into the antique mall on August 31, 2017, and for the first time in over two years, Start Over Games finally had someplace to call home. Having our case at the antique mall proved to be a good decision from the start. It immediately helped us gain more exposure in the Fox Cities, and made it easier for our customers to shop us by providing a traditional retail environment. Most importantly though, it allowed us to continue to grow, and that by itself outweighed any cons that were associated with it.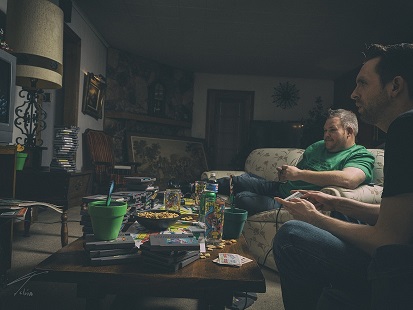 The momentum generated from our case in the antique mall was carried with us into 2018 and used to help Start Over Games level up again. With a growing customer base, and an ever-increasing and ever-changing inventory, we made the decision to expand our business once more and began to build startovergamesllc.com. Chris started designing the website from the ground up, while Rob began gathering and preparing inventory. Before we knew it, something that would have been nothing more than a laughable joke back in 2015 quickly began manifesting itself. By the end of April, the site was functional, and by June 8, 2018 it was live and ready for the world. We had worked hard to get Start Over Games to the point that it was at, but that amount of work paled in comparison to what it took to get the website going. Built from the ground up by us, startovergamesllc.com allows us to run our business as we envision it, without being bounded by the constraints and rules of other websites. With our website customers now have that all-encompassing retro gaming experience that we've been striving to give them over the past three years.

So that's our story, although we much prefer not to call it a story, since stories have endings and ours doesn't have one yet. It has been a crazy adventure though, and it still amazes us every day how far we have come in such a short time. Never in our wildest dreams could we have imagined what Start Over Games would evolve into, but one thing we know for sure is that the evolution could have never taken place without the support of everyone who chose to be a part of what we do.

You'll never know, if you don't reach for it.

-Rob & Chris
---